3 Books - 9/11 The Secret War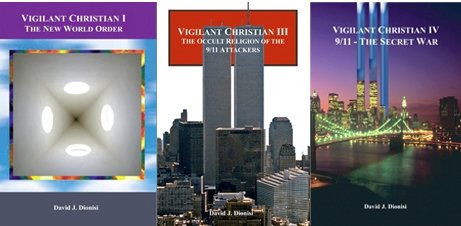 3 Books - 9/11 The Secret War
911 - The Secret War Books
This special offer includes The New World Order, 9/11 - The Secret War and The Occult Religion of the 9/11 Attackers.
The 9/11 - The Secret War book is the first book to accurately explain both who is responsible and why the terrorism occurred.
The books provide a tapestry of carefully explained events that actually happened, with all characters supplied clear motives, and each hair-raising assertion backed up with a thorough documentation of sources.
Each book is available for $19.99 and there is a $9.97 discount when you obtain this three book series at the same time.
When the three books are ordered together, a $50 donation to the Teach Peace Foundation is requested.