3 Days of Darkness Emergency Kit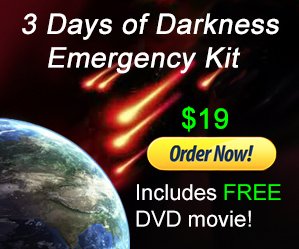 3 Days of Darkness Emergency Kit
3 Days of Darkness Emergency Kit
In the future there is a worldwide event known as the 3 days of darkness. The documentary, Akita and the Fatima Secret, explains we need to be especially prepared for 3 days of darkness at all times especially with the approaching 100th anniversary of the dancing of the Sun Miracle at Fatima (October 13, 2017).
Fr. Paul Nicholson provides excellent information on this subject as did Padre Pio.
The 3 Days of Darkness Emergency Kit includes:
- A blessed 100% Beeswax candle
- A 100% brown wool Scapular
- The "How to Pray the Holy Rosary for Children and Families" pamphlet
- Card explaining what to do in advance with online additional information (e.g., observe five Saturdays devotion and confessing sins).

- A "Glow in the Dark Rosary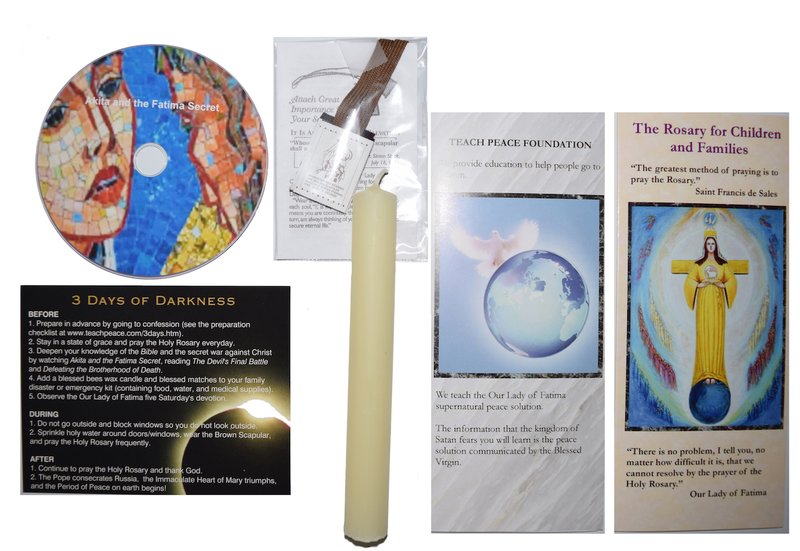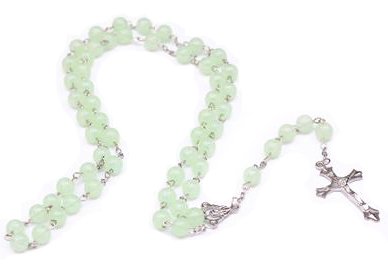 Free with this kit is the Akita and the Fatima Secret DVD.

This documentary explains the importance of this kit.
Praying the Holy Rosary is extremely important to trigger God's supernatural solution for peace and safeguard loved ones.
Sister Agnes Sasagawa, the central person in the Akita miracles, said after watching the Akita and the Fatima Secret that it is communicating information that she has wanted people to know for a very long time.
The 3 Days of Darkness Emergency Kit is intended to supplement a standard emergency or disaster kit. To be prepared for the 3 Days of Darkness you must be baptized and in a state of grace. The Sacrament of Reconciliation and Holy Communion are soul saving gifts from God to achieve a state of grace.
Orders outside the United States are accepted but require an additional $45 to be donated to help us pay the international shipping charge required by the Post Office.

May the peace of our Lord be with you!